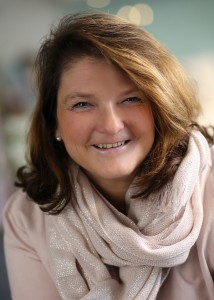 planexport founder Sabine Panhorst has more than 25 years of international experience in the field of export with regard to the German food industry. She laid the foundation of her career with a qualification as an industrial merchant before developing her export competence step by step.
Following her first practical experiences at Ostmann Spices and while still at full-time work she qualified as a Specialist in Foreign Trade at the Chamber of Industry and Commerce, attained a trainers' certificate and also prepared perfectly for international tasks with a qualification in business English.
On her path from export assistant to export manager, she worked primarily for the companies Ostmann Spices, Hahne Mühlenwerke, Hela and Peter Kölln.
Sabine Panhorst has developed export strategies and led brand-building abroad. In the process she has supported both sales staff and importers abroad and expanded the international business activities of the companies. She was responsible for the organisation and implementation of specialist trade fairs both at home and abroad and also managed all legal matters in cooperation with the lawyers.
As the Managing Director of planexport she now conveys this knowledge to others – in an expert, practice-related and, as a certified Asgodom business coach, methodically professional manner.